Customer story
MagMod uses GanttPRO to
streamline projects involving product launches, complex engineering, and large IT deployments

Company industry:

Photography flash diffusers and light modifiers

Company passion:

Make awesome photography easy!

Location:

Tucson, USA

Favorite features in GanttPRO:

Project templates, optional Board view, Critical path, robust History/Undo functionality, Virtual resources, Attachment search, Baseline

Who uses GanttPRO:

Product Development, Sales & Marketing, and Special Projects
We're talking to
Director of Special Projects
GanttPRO does one thing well: project management. It doesn't try to be an instant messaging platform or a content management system or an intranet portal; it simply provides an intuitive, attractive interface for tracking tasks, dependencies, and resources. It's a perfect replacement for Microsoft Project (especially if your organization is Apple-based).
It's also very cost competitive, coming in cheaper than Scoro, Workzone, Celoxis, 10,000ft, Wrike, Monday, Asana, and TeamGantt, while giving you an impressive array of features, such as: critical path, lag, drag/drop schedule adjustments, and gantt+kanban views.

Ben Emmons
LinkedIn
About company
Could you tell us about your company?
MagMod launched in 2013 and makes awesome photography easy by creating tools that get out of the way of being more creative. After four successful Kickstarter campaigns, MagMod has become the fastest growing company in Tucson and was ranked #724 in the 2018 Inc.5000 ranking of the fastest-growing private companies in America.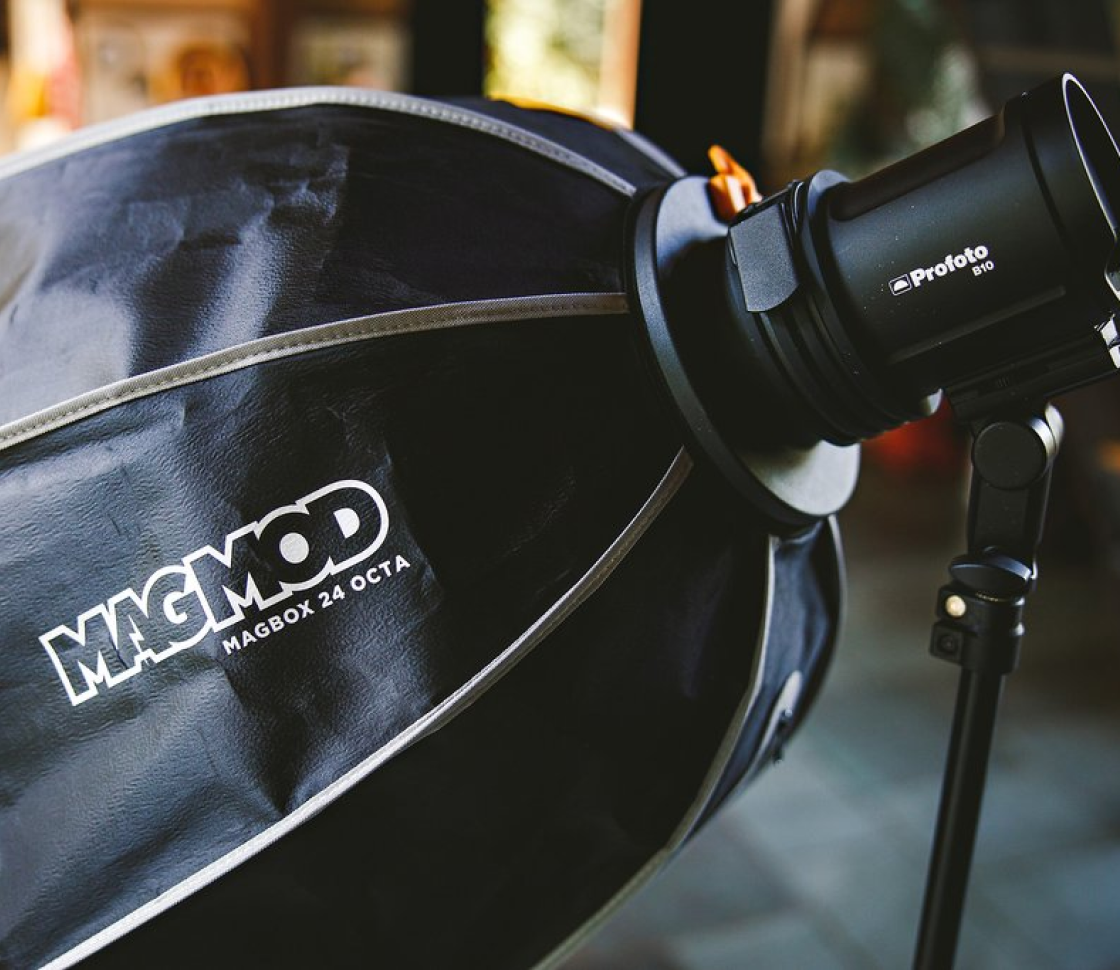 Image source
Getting started with GanttPRO
How did you start using GanttPRO?
We needed a flexible project management tool since multiple departments had differing requirements and project complexity. For example, some projects were very short and needed to be initialized quickly, others were imported from external planning systems using CSV, and others were very complex requiring critical path, resource management, and workload monitoring.
GanttPRO provided the full spectrum of features without feeling overwhelming or being too expensive. Coming from a Microsoft Project background, I loved that Gantt was front and center as the primary view. Being a browser-based, cloud-managed service was icing on the cake.
Favorite features
What GanttPRO features do you benefit most from?
Project templates: our product launches follow a complex, structured process. Converting this into a reusable project template has saved us a lot of time and effort.

Many employees prefer a Trello-style board view for tracking tasks. It's great that GanttPRO offers both.

With large, complex projects, sifting out the critical from the noise is often challenging. GanttPRO can automatically calculate and display a project's critical path with a click of a button.

Let's face it, we've all made mistakes. Depending on dependency complexity, modifying one task can trigger lots of unexpected changes. Historically, this meant periodically saving copies of your project as a worst-case rollback option, often losing hours or days of unrelated changes.

GanttPRO has an incredibly powerful history feature similar to expensive tools, such as Adobe Photoshop. Without modifying your project, it allows you to visually walk through all changes made over time and then choose a specific point to rollback. A huge win for peace of mind!

Add team members is great but sometimes you have TBD hires, consultants, or want to run through some what-if scenarios without using up your plan quota. GanttPRO gives you unlimited virtual resources that are great for planning purposes.

All project management tools allow you to search for tasks but many don't include attachments so finding that key document revision is often a tedious process.

GanttPRO has a dedicated attachment search which is great.

Being able to compare project changes over time at a high level is often difficult but GanttPRO's ability to create and compare baselines makes this a breeze.
Write your success story with GanttPRO
Contact us to find out how GanttPRO can help you achieve your goals.
Thank you for reaching out.
We will be in touch with you shortly.