We are
GanttPRO
GanttPRO helps to manage projects and teams in one place, globally.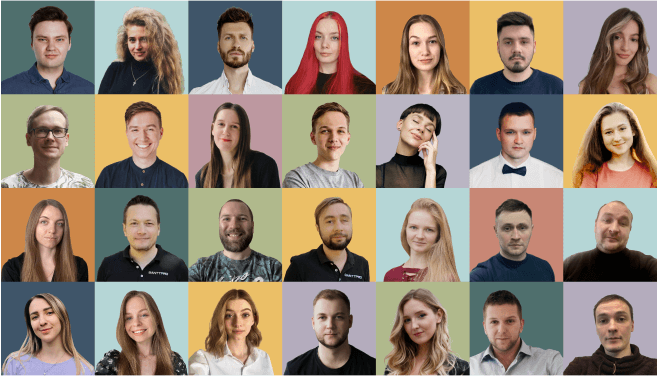 Our story
The story of GanttPRO began in 2014. We felt the need to go beyond simple spreadsheets that didn't visualize the full picture of project development. Surprisingly, we discovered that there was no tool on the market that could provide transparent project planning and management. We designed GanttPRO with the key vision - to create the best Gantt chart maker that people will love to use.
A year later, we celebrated the first purchase - $9. And a few more years later we were proud to have big names on the list of our customers: SONY, Salesforce, Booking.com, and other giants relied on us.
In 2022, our client base reached 800K people worldwide. The software has been recognized as the leading tool for project management, and numerous global review sites confirm this. Today, GanttPRO is used in various industries all over the world making a positive impact in the project management environment.
Our mission
Most project management tools on the market allow for bringing people and tasks into one place, and that's all about it. They can't help in planning, risk forecasting, or managing resources.
The mission of GanttPRO is to help you quickly create a project plan, allocate material and human resources, minimize risks, and lead your business to success.
Our forte is advanced planning. We aim at giving you all the project details: WHEN a project ends, WHO and HOW MANY resources are needed, and WHAT possible risks are.
Our values
Action with purpose. GanttPRO is designed to provide only the features that will really benefit our customers.
Total transparency. We provide one spot for all of your team and organization's work.
Meaningful impact. We strive to unlock the power of every project and leave a positive impact on the project management world.
Service first. We are prompt, helpful, and warm when we interact with our clients. We resolve your issues quickly and in a convenient way.
On the same wave. We listen to you and develop right what you need. We believe in a Gantt chart power and want you to feel all its benefits as we do.
GanttPRO in numbers
1M+

successful projects completed

800K+

customers using
the software

4.8

by software review platforms

40+

professionals in
the team
Why we do this
Our
goal
We aim to develop the software that facilitates collaboration and communication between project managers and team members to ensure successful project delivery.
Learn more about GanttPRO features
Get more

done with #1
Gantt chart project management tool

Get started

14-day free trial | No credit card needed