Get GanttPRO certification
Show the world you're a master of Gantt charts.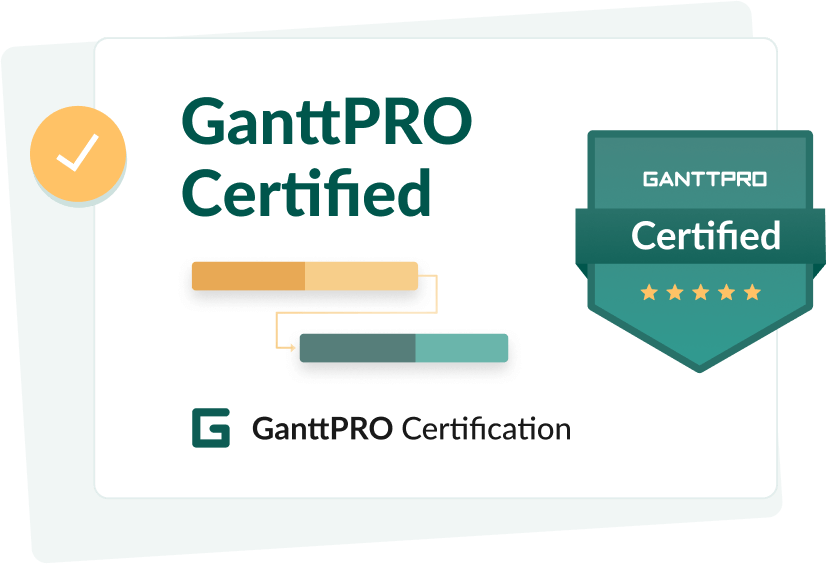 How it works
Prepare. To prepare for this exam, it's recommended (but not required) to review these materials.
Submit your application. In your application, you'll provide your profile information, examples of your GanttPRO experience, and more.
Demonstrate your skills. Show your knowledge in different ways. You can find information in the Learning Center.
Showcase and share your badge. After completing requirements, you'll receive a successful completion email that will direct you to your certification.
Earn GanttPRO certification
Showcase your verified badge across all of your digital profiles.